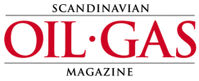 Scandinavian Oil-Gas Magazine is your premier source for in-depth information on developments within the oil & gas industry around the world and specially in the Northern Seas. The magazine and our website covers all areas of the offshore industry, from policy to platforms, research to rig retirement. The magazine features insightful interviews with oil and gas professionals and executives, as well as politicians. A broad range of researchers gives our readers informative reports on developments within the industry and up-to-date information on new technology and equipment.
The magazine covers important conferences and events. In addition, regular features such as Finance and Inside Offshore Shipping keep our readers informed about the offshore stock market and shipping news. Our Lifestyles section offers valuable reading about the internet and on etiquette for business travellers. Many of the feature articles, and all the news, are also published on the magazine's website www.scandoil.com, a valuable oil & gas issues information base. With its broad scope, Scandinavian Oil-Gas Magazine provides you with a unique window to the Norwegian Continental Shelf in an era of great changes!
Scandinavian Oil-Gas Magazine is also a marketplace for advertisers, effectively targeting potential customers with eye-catching displays of cutting-edge products and services from a broad cross-section of oil- and gas-related companies of all sizes.