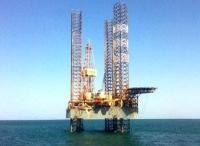 Candax Energy announced the resignation of Pierre-Henri Boutant from his role of CFO and Interim CEO, effective September 30, 2015. Philip Maxwell, Director of the Company will also resign from the Board of Directors effective September 30, 2015, to replace Mr Boutant.
This change will ensure continuity of management under the Arrangement Agreement signed on September 17, 2015, pursuant to which, upon acceptance by the minority shareholders, the Company will be taken private.
Philip Maxwell is an International E&P consultant with a 40 years' experience in managing international exploration, development and production projects.