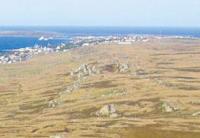 Borders & Southern Petroleum report that their exploration well 61/17-1 was spudded on 31st January 2012.
The well is located approximately 140 km south of the Falkland Islands. B&S is the operator of the well, holding a 100% interest in licence PL018. It is the first of a two well exploration programme.
The well is designed to test the Darwin East prospect, a fault / dip closed structure with a Lower Cretaceous sandstone reservoir target. The well will investigate geophysical attributes that include a flat spot, amplitude conformance to structure and an AVO anomaly.
It is anticipated that operations will take about 45 days. A further announcement will be made once the well has reached total depth and the wireline logs have been run and their interpretation completed.