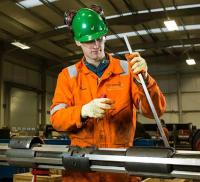 Aberdeen based Coretrax has launched its fifth Middle East base, within four years, in the Al Rai area of Kuwait.
The office, which is the result of a local partnership with Alghanim Oil Gas Co., was launched in response to the company's growing client base, 100% of which has been retained since the company first expanded into the Middle East region in 2011.
Coretrax global business development director, John Fraser, said: "We are firm believers in offering excellent service quality, and having a number of bases in the Middle East allows us to continue to deliver this service locally to our customers.
"We have achieved great success in the Middle East, where many of our innovative products and services are particularly well-received, and we are confident that we will be able to continue to grow in the coming months and years."