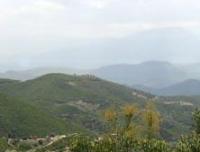 Stream Oil & Gas Ltd. provide an operational update on its properties.
Stream has increased its current oil and gas production capacity to approximately 2,730 gross boed (approximately 2,100 net boed) despite surface facility constraints. Gross production has ranged between 2,100 and 2,700 boed as facility upgrades are implemented, which represents a net production capacity growth of over 300% since year end 2010. Production is currently constrained due to surface facility water handling capacity which is restricting full utilization of installed artificial lift equipment, The Company is undertaking surface facility improvements to resolve this issue. Additional sustained natural gas liquids production is expected after the installation of the injection compressor in Delvina in the second half of 2012.
"We are pleased with Stream's ability to deliver significant production growth despite funding limitations. We believe this demonstrates the capability of our assets to deliver low risk growth with modest capital investment," said Dr. Sotirios Kapotas, President and CEO. "We look forward to continuing to execute our growth strategy over the coming quarters."