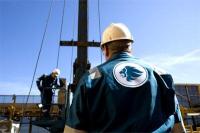 Expro will be showcasing some of its latest technologies at this year's Rio Oil & Gas Expo and Conference in Rio de Janeiro from 13th - 16th September.
Expro believes there are significant opportunities in the Brazil oil and gas market and will demonstrate its ability to offer customers integrated solutions across the lifecycle of their wells.
Expro's Latin America region director Sergio Zubelli said: 'One of Expro's major strengths is the continued development of new technology to meet our customers' needs. Our highly focused strategy means we have continued to invest and develop many market-leading positions.'
Expro's investment in developing subsea technology means it is a major player in the deepwater industry. It is a market leader in subsea landing string technology, with an established track record for the safe and reliable deployment of its subsea safety systems in the deepwater regions of the world, including Brazil, the Gulf of Mexico and West Africa.
The company continues to widen the range of solutions offered to its customers, by introducing new technologies from its well flow management portfolio into the Brazil market.
Among the Expro technologies showcased at the event will be its ground-breaking AX-S subsea well intervention system. AX-S brings cost-effective, riser-less intervention to deepwater wells in depths up to 10,000ft. Its aim is to deliver a full range of wireline intervention services in deepwater wells at substantially less than the cost of using a rig.
Expro's clamp-on metering capabilities will also be highlighted. The Expro Meters business offers wellhead surveillance on demand, utilising Expro's sonar-based metering technology. Through the new non-intrusive flow meters, Expro offers real-time 24/7 surveillance designed for permanent wellhead measurement, as well as zero-impact portable well testing services, anywhere in the world.