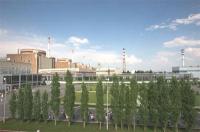 The books of state Rosatom's corporation orders will have grown up to US$16 billion by 2016, compared with US$13 billion planned for 2015, said Sergey Kiriyenko, the head of Rosatom at a major forum this week.
He was speaking at the VII International Forum of Nuclear Industry Suppliers ATOMEX 2015.
According to S. Kiriyenko the volume of purchases of foreign contracts today is growing. "This is the main direction of our growth in the coming years because it is clear that in the conditions of economic growth in Russia, too many quantity of new power units in Russia generally will not be required."
According to him, today, most parts of orders are distributed outside Russia. It covers 12 countries and about the same number are in various stages of discussion.
Earlier it was reported that Rosatom's order book for 2015 is expected to reach US$14 billion, including foreign contracts of US$6.5 billion and Russian contracts of US$6.8 billion.
The volume of Rosatom's order books stood at US$6.9 billion in 2014.