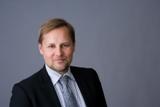 Swedish energy company Svenska Petroleum will appeal a shock decision from the Swedish government that rejected its bid to drill wells in the Baltic Sea and revoked its exploration permit in promising blocks near the Polish maritime border.
"We believe it's commercially and morally wrong to allow the import of oil from around the world but not from your own country," Svenska chief executive Fredrik Öhrn told Scandoil.com after the decision.
The prehistoric "reef systems" being explored by Svenska could hold up to 200 million barrels of oil, according to a report on the area and compatriot oil company Tethys in Scandinavian Oil-Gas Magazine in 2008. The formations are not reefs today.
Öhrn said Svenska would appeal the decision because "The rejection does not answer the quesiton, "Are we allowed to drill exploration wells", but only that they do not want production offshore Sweden."
Öhrn said the decision would likely never happen in oil-rich Norway, where parliament has never turned down an oilfield project.
"It comes down to Sweden having no experience in handling an oil industry," he said, adding the decision was ostensibly, "Environmental and political." Svenska had sought drilling permission in the same province where production has been ongong since the 1970's and 1980's.
The decision by the Department of Industry will be appealed in the Consitutional Court in Stockholm, as it is believed a drilling decision for the Baltic must come from the Swedish Parliament, not a government ministry.
Öhrn said he was sympathetic toward the politics of curbing fossil fuel use and cutting emissions, but said the issue was one of "predictability". The company had received signals of support from government officials "since the late 90's and beyond".
"The rejection was a like a shot from the sky," he recounted.
Swedish politics — focused alternately on nuclear, renewables and coal-bed gas — is seen by some to have largely forced the scuttling of plans to build a gas pipeline from the North Sea to southern Sweden, Denmark and Poland, the so-called Skanled link. The same politics had once roused voters against a tiny, unmanned maintenance platform in the Baltic.
The decision to block Svenska and a Scandinavian pipeline to Europe bodes ill for the Russo-German gas pipeline Nord Stream, the success of which appears to hing on Baltic nations not playing politics and the enviornment card, which they have. Subsea gas pipelines have impeccable environmental records.
Cynics, however, see a revival of drilling off Sweden and the Skanled pipeline once the Gazprom-E.ON pipeline is defeated and regional gas economics again favour local industry.