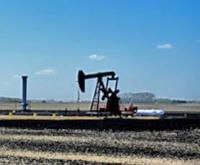 Border Petroleum Limited announces the conclusion of the formal strategic alternatives process announced in April 2013, the termination of the special committee, and the termination of the advisors on mutually agreeable terms.
The strategic review process was to identify, examine and consider a range of strategic alternatives available to the Corporation, with a view to maximizing shareholder value. The Corporation has completed one asset sale and a second asset sale has been announced and remains subject to closing conditions.
Management is hopeful that an escrow closing of the second asset sale will occur during the next 2 weeks, with final closing to occur after well licence transfers have been approved by the Alberta Energy Regulator. Upon the successful closing of the second asset sale, Border will have a positive working capital balance of approximately $4.1 million.