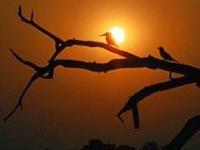 Gasol has entered into a convertible loan facility on 9 January 2012 for approximately £661,000 to roll over a maturing loan facility.
The Facility has been entered into with Banque Benedict Hentsch & Cie SA (BBH), which is also the lender of the maturing facility taken out on 30 December 2010. The Facility has an interest rate of 5% payable at maturity or conversion, and carries a conversion option whereby the lender has the right to call for the conversion of the loan into ordinary shares of Gasol at a price of 0.6 pence per share.
Conversion may take place up to 30 December 2012. The Facility is repayable (to the extent not previously converted) on 30 December 2012. Repayment may be made, at the Company's choice, either in cash or in Gasol's shares (priced at a 10% discount to the mid-market closing price on the day before repayment).
In consideration for BBH entering into the Facility, the Company is extending the exercise date of the 12 million Warrants, issued to BBH on 7 January 2010, by a year to 30 December 2012.