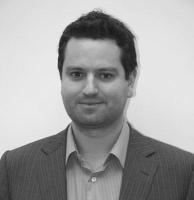 Gastech, the world's leading natural gas conference, is calling for abstracts for commercial & technical presentations. Being held in London from the 8 to 11 October 2012, Gastech will welcome around 15,000 industry professionals working in the upstream, midstream and downstream sectors.
Now celebrating its 40th birthday, Gastech aims to encourage growth, innovation and thought-provoking discussion through the natural gas community and bring together the world's key producers, consumers, distributors, engineering firms, shippers, innovators and service providers.
This year's commercial topics request papers on: Natural Gas and LNG Project Developments; Market Outlook, Connecting East to West, Gas Contracting and Trading, Gas Monetisation, Unconventional Gas and Gas Storage.
This year's technical topics request papers on: Gas Shipping; Storage and Transport Operations; Unconventional Gas; Floating LNG; Advances in Gas Technology; LNG as Fuel and Fuelling the Future – Talent Development
Please hurry though! Our official closing date for paper abstracts is 31 January 2012 and once received, all proposals will be viewed and voted for by the Gastech Governing body. For more information on the topics and to submit abstracts, please visit: http://www.gastech.co.uk/conference/call-for-papers-3/ http://www.gastech.co.uk/conference/call-for-papers-3/
Gavin Sutcliffe, Head of Content for the Gastech Conference said: "For 40 years Gastech has been at the forefront of driving innovation and understanding in the natural gas industry. With greater global demands for cleaner, more efficient fuel and significant concerns over the impacts and costs of nuclear and renewable energies – gas has a bright, essential future. Gastech links together every aspect of the global supply chain: from major international and national oil companies, to leading engineering firms, major contractors, service providers, shippers, banks, plus hundreds of key suppliers."
The conference is supported by the major exhibition which covers more than 30,000 square metres, welcoming around 450 exhibitors.