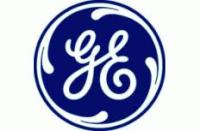 GE Oil & Gas announced the opening of the most modern logistics base for the Brazilian oil and gas sector. With an area of 590,000 square feet and investments that exceed $100 million, GE's base in Niteroi in the state of Rio de Janeiro was designed primarily to load and unload installer ships. These vessels carry heavy equipment, such as giant reels of flexible pipes, and target the mobilization and maintenance of oil wells.
"GE is proud to start the operations of this logistics base, a state-of-the-art structure that will enable a more efficient delivery of products and services for our client, Petrobras. This inauguration is an important step in strengthening GE's presence in the oil and gas sector and a significant contribution in terms of productivity gains for pre-salt fields exploration," said Marcelo Soares, global president and CEO of Wellstream, a GE Oil & Gas business.
The base has a 320-ton capacity crane, the largest "hammerhead" in the world. The crane, which gets its name from its long arm and T-shape, required an investment of $7 million. It is 140 feet tall, equivalent to a 14-story building.