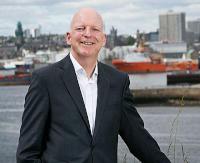 Subsea services specialist Bibby Offshore has awarded a frame agreement for rigging equipment inspection and wire rope management to leading marine and subsea business IMES. The agreement, potentially worth a seven-figure sum, has a duration of three years with a further two, one-year options.
IMES executive chairman Rod Buchan says, "This agreement from a major client of IMES is an important strategic milestone for us as we pursue our vision of becoming the leading provider in the subsea and marine sector."
IMES, which is headquartered in Aberdeen, provides inspection, monitoring and engineering solutions to the global energy, defence and industrial markets. It has operations in seven UK locations and one in the United States.
The contract covers Bibby Offshore's fleet of vessels used to deliver subsea construction, ROV intervention, decommissioning, and inspection repair and maintenance in the North Sea and beyond.
Jason Smith, chief operating officer at IMES, says, "We identified Bibby Offshore as a highly important potential client as part of our strategic growth plans, and we are excited to be working with such a prestigious organisation going forward."
Tom Paling, Director – Service Delivery at Bibby Offshore, adds, "We have established a strong relationship with the team at IMES, having worked with them on a number of previous projects thanks to the company's professionalism and cost-effective offering. At Bibby Offshore we adhere to the highest standards, consistently aiming to exceed the expectations of our clients and maintaining a strict safety culture and quality of service throughout, an ethos we know is shared with the team at IMES."