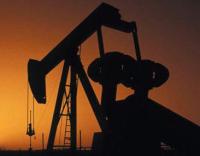 International Petroleum Limited has appointed Mr Chris Hopkinson as Chief Executive Officer (CEO) and Director of the Company with immediate effect.
Mr Chris Hopkinson has 22 years' experience in the oil and gas industry. Mr Hopkinson joins International Petroleum from BG Group, where he was Senior Vice President of North Africa. Before that, Mr Hopkinson spent 8 years working in Russia as CEO of Imperial Energy Corporation plc and in senior management positions for TNK-BP, Yukos and Lukoil. Mr Hopkinson started his career with Shell working in various locations worldwide.
Commenting on the appointment, Tony Sage said, 'Chris's vast experience in the oil and gas industry, particularly in Russia and Kazakhstan, will be invaluable to the successful exploration and development of the Company's projects in those two countries'.