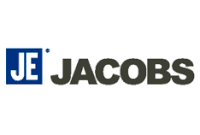 Jacobs Engineering Group Inc. has been selected by both BP and Davy Process Technology Ltd (Davy, a subsidiary of Johnson Matthey Plc), to help seek deployment opportunities for the proven BP / Davy Fischer Tropsch process, on a non-exclusive basis. Under the agreement, Jacobs is providing engineering resources to potential licensees.
The BP / Davy Fischer Tropsch process transforms syngas into liquid hydrocarbons, and is a low technology risk process for producing diesel, jet fuel (JP8) and naphtha from natural gas, bio-mass or coal derived syngas.
With increasing global demand for liquid fuels, the economic attractiveness of converting stranded natural gas or coal reserves into liquid fuels is growing. BP and Davy have successfully demonstrated the fixed bed technology at a semi commercial scale in Nikiski, Alaska, with full scale fixed bed reaction tubes where the nominal 300bpd complex met or exceeded all of its performance targets. This process is now available for license to third parties, and BP's and Davy's continuing development is focused on retrofit enhancements.
Jacobs Group Vice President, Allyn Taylor, stated, "We are delighted to have been appointed to provide potential licensees with our front end engineering experience and the benefits that our first class engineering resources will bring."