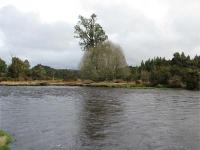 Mosman Oil & Gas has completed the site preparation for the first two wells in the NZ drilling programme, Crossroads-1 and Crestal-1 at its Petroleum Creek Project.
An all-weather hard stand has been constructed at both sites in preparation for the drilling rig and ancillary equipment by local earth-moving contractors and the access from the road and security of the sites has been secured with new gates and fencing installed. Both sites are ready for the installation of the surface conductor casing scheduled for later this month, prior to the mobilisation of the drill rig from Auckland to commence drilling in June.
John W Barr, Executive Chairman of Mosman commented: "I am pleased that this next step towards drilling in June has been completed on schedule, with continued good relationships with key stakeholders including the West Coast Regional Council and landowners. We are also pleased to be able to provide work for local contractors in an area suffering from unemployment."