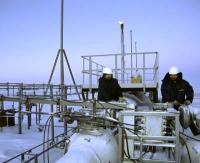 OOO NOVATEK Chelyabinsk, a wholly-owned subsidiary of OAO NOVATEK, declared the execution of a long-term natural gas supply contract with OAO MMK (MMK).
The gas supply contract has been signed for a period of 10.5 years until 31 December 2022, and it is estimated that the total volume of natural gas supplied over this period will exceed approximately 50 billion cubic meters (bcm).
The Company will deliver approximately 2.3 bcm of natural gas during the second half of 2012 to MMK, with volumes expected to be increased to 4.5 bcm in 2013.