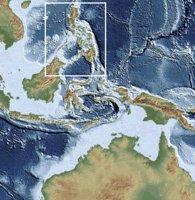 Otto Energy Ltd has been advised by operator Galoc Production Company (GPC) that Galoc oil field production has been shut-in during Typhoon 'Megi' and that Rubicon Offshore International ('ROI'), the owner and operator of the FPSO, has conducted a non-routine disconnection from the mooring and riser system.
GPC has further advised that ROI is in the process of mobilising a support vessel and equipment to the field to ascertain what damage has occurred during the non-routine disconnection and to assist in reconnection of the mooring and riser system. It is expected that it will take at least several weeks to recommence production.
Otto advises that it has met its 2010 production target and produced 427,080 bbls of oil from the Galoc Oil field. There is currently 248,000 bbls of saleable crude oil in the FPSO tanks.