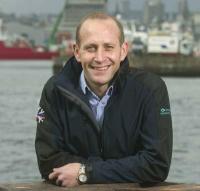 Aberdeen-based Reftrade UK reported £500,000 investment to increase the company's fleet of units and aid ambitious growth plans focused on the North Sea offshore market.
The company is a newly formed venture between Aberdeen founded Abcool Ltd and Dutch refrigeration firm Reftrade, which under the new partnership will see Abcool trading as Reftrade UK.
Managing director Greg Spence will be at the helm of Reftrade UK, driving North Sea growth plans, with the aim of increasing turnover from £500,000 to £1.3million in the next 3 years and staff numbers in Aberdeen are predicted to rise from 2 to 6 in the same time period.
Mr Spence said: "Off the back of a successful year, we have been able to inject some fresh investment in to the company and add to our already comprehensive fleet of units, including equipment which consumes less energy and less CO2 emissions.