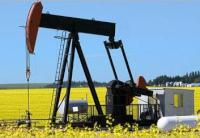 Sintana Energy Inc. report that a contract for the services of a drilling rig was recently executed by ExxonMobil Exploration Colombia Limited (ExxonMobil). The rig will be used to drill the initial vertical exploration well, the Manati Blanco-1, on Block VMM-37 in Colombia's Middle Magdalena Basin.
Drilling Operations:
This well will be located near the western edge of the VMM-37 Block and will penetrate both conventional and unconventional targets. The block has one potentially large conventional prospect. The conventional Lisama Wedge formation will be evaluated if it appears to be prospective.
Mobilization of the rig and the hauling and placement of support equipment and facilities is expected to commence early in the first quarter of 2015. This activity will include the stocking of drill pipe, casing, drilling mud and other materials and supplies.