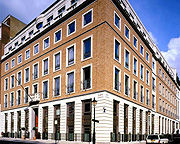 BP has agreed to sell its Indonesian business BP West Java Ltd. to Indonesia's state energy champ PT Pertamina for $280 million and word it will cooperate in building up coalbed methane in the world's most populace Muslim country.
BPWJ has operated and held a 46 percent interest in the offshore North West Java production-sharing contract.
The U.K. oil company said it would hang on to its Kalimantan joint venture and the Tangguh LNG project in Papua.
But West Java was 220 million cubic feet of gas and 22,000 barrels of oil per day to the BP venture. Production came from 314 producing wells, 218 offshore structures, 1,250 kilometres of pipeline and manned flow-stations for processing and compression. Heavily populated Jakarta was the buyer.