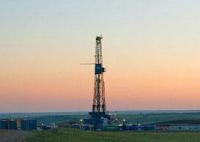 Statoil ASA and Brigham Exploration Company reported that more than 87.7 % of the outstanding shares of Brigham's common stock have been tendered to Statoil.
This transaction underpins Statoil's strategy for growth, says Statoil's Chief Executive Officer, Helge Lund.
Brigham brings a talented team and a first class onshore asset to our growing North American activities, and we are excited to include their competence, operational capacity and attractive position in the Williston Basin as we expand in US onshore plays, Lund says.
The Brigham stockholders have tendered 104,029,535 shares of Brigham common stock, par value $0.01 per share, to Statoil's indirect, wholly owned subsidiary, Fargo Acquisition Inc. pursuant to the offer to purchase dated October 28, 2011, representing more than 87.7 percent of the outstanding Shares.
The tender offer expired at 12:00 midnight, New York City time, at the end of Wednesday, November 30, 2011. Purchaser has accepted for payment, and expects to promptly pay for, all Shares tendered and not withdrawn on or prior to the expiration of the tender offer.
Statoil has also announced the commencement of a subsequent offering period beginning on Thursday, December 1, 2011 and expiring at 12:00 midnight, New York City time, at the end of Wednesday, December 7, 2011, unless extended. Any Shares validly tendered during this subsequent offering period will be accepted immediately for payment, and tendering stockholders will thereafter promptly be paid the same offer price of $36.50 per Share, net to the seller in cash, without interest thereon and less any applicable withholding taxes, in accordance with the terms of the tender offer.
The procedures for accepting the tender offer and tendering Shares during the subsequent offering period are the same as those described for the tender offer in the offer to purchase, except that Shares tendered during the subsequent offering period may not be withdrawn. Following completion of the tender offer, Statoil and Purchaser intend to complete the acquisition of Brigham through a merger under Delaware law. Brigham stockholders who do not tender their Shares in the tender offer will not receive payment for their Shares until the completion of the merger.