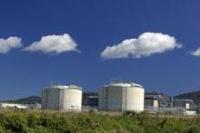 Gran Tierra Energy Inc. provided updates for its operations in Colombia.
Colombia
Llanos-22 Block, Llanos Basin (CEPSA 55% WI and Operator, Gran Tierra Energy 45% WI subject to Agencia Nacional de Hidrocarburos approval)
The Ramiriqui-1 oil exploration well in the Llanos-22 block, located in the Andean foothills trend of the Llanos Basin, has reached total depth at 19,519 feet measured depth ("MD") in basement. Gran Tierra Energy, along with its operating partner Compania Espanola de Petroleos, S.A.U. ("CEPSA"), has completed initial testing on Ramiriqui-1 by collecting reservoir data and fluid samples from the Mirador formation. The Mirador formation has 130 feet gross thickness and was perforated and tested from 17,610 feet to 17,630 feet MD in the uppermost primary reservoir interval. The interval had natural flow rates, without pumps, of up to 2,525 barrels of oil per day ("bopd") gross over 32.5 hours with a 28/64 inch choke and a 0.12 percent watercut with 26 degree API gravity oil. The Ramiriqui-1 well flowed at a restricted rate due to gas flaring limitations.