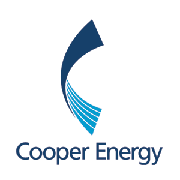 Cooper Energy has reported that the marine 3D seismic survey over the western portion of the Nabeul Permit has been completed on time and within budget. The 600 km2 full-fold data 3D survey was acquired by CGGVeritas between 13 September 2011 and 15 November 2011.
The Nabeul Permit Joint Venture comprises Cooper Energy as Operator with 85% and Dyas with 15%. The objectives of the 3D survey were to mature the Alpha, Gamma and Up-dip La Marsa leads in the western portion of the Nabeul Permit adjacent to the Birsa and Oudna oilfields. The 3D seismic was successfully acquired using the CGGVeritas BroadSeis technology, a new innovative solution for high-resolution marine seismic.
The 3D seismic data will now be processed by CGGVeritas in Singapore. It is expected that the data will be available for interpretation by Q3 2012. The high resolution 3D seismic is expected to enable the Nabeul Permit Joint Venture to define and accurately locate a well scheduled to be drilled by 2013.
Mr David Maxwell , Managing Director of Cooper Energy noted 'The completion of the Nabeul 3D seismic survey is a key step in maturing a range of prospects in the Nabeul Permit in Tunisia for drilling in 2013.'