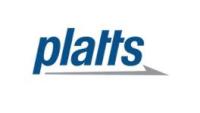 With distillate margins having risen over the past month and gasoline still strong, European refineries may look to delay scheduled autumn maintenance programs until January, where possible.
"European refiners are not flexible with their maintenance programs. You have to book [contractors] 6-8 months forward," one trader said.
"Some refineries have their own maintenance crews and have the flexibility to do it when they want, but that is maybe only about 5%."
A report from BNP Paribas Monday showed cracking margins for Brent crude in Northwest Europe averaged $7.81/b in the week to last Friday, up from a $6.52/b in the week to July 24 as steep price falls in the crude complex have outpaced falls in refined product markets.
"I heard that talk [about delaying maintenance] a couple weeks ago...most refineries are hedged until the end of the year, so I think people are trying to delay maintenance until January from the typical October/November turnarounds," a trader said.
"[It] makes sense because in January there is not huge demand. Whether everyone can do it, I do not know. The maintenance program this fall is smaller this year than last, and last year smaller than the year before."
Consultancy Energy Aspects, in a recent report, placed offline CDU capacity at 330,000 b/d for both September and October.