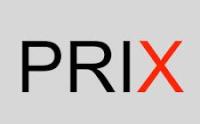 Will oil exports continue flowing onto the world market, suppressing the oil price? The PRIX index forecast for the first quarter of 2016 has just been calculated and indicates that supplies from the world's 20 largest oil exporters are going to remain unchanged, contributing to keeping oil prices low. Highlights from the new forecast:
• Saudi Arabia's index value has dipped below 50 for the first time in 12 months, a possible sign that the kingdom is getting closer to ending its strategy of high oil supply, though most of the country analysts do not expect this to happen quite yet.
• Iran's index value is highest of all, implying that the PRIX country analysts are confident that Iran will rapidly raise exports by the end of the first quarter as sanctions are reduced.