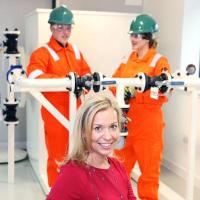 Mintra Training Portal has clinched a £1million contract as the firm makes its first significant move into the Asian market.
The company has also underlined its commitment to growth with a multi-million investment in new Aberdeen headquarters as it seeks to maximise opportunities at home and overseas.
The new 10,000 sq ft development on Carden Place in the city's west end incorporates an innovative blended learning facility, which is focused on the delivery of a number of key safety critical subjects. These include control of work, isolations, authorised gas testing as well as pressure and leak testing. The facility is expected to cater for around 7,500 personnel this year alone, with a number of the courses being formally certified by industry bodies such as OPITO and IOSH.