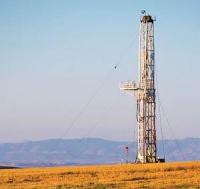 TransAtlantic Petroleum Ltd. has completed its previously announced acquisition of Stream Oil & Gas Ltd. (Stream). The Company also announced Douglas Nester as its Vice President of Albania.
Effective yesterday, TransAtlantic closed the acquisition of all of Stream's outstanding common shares in exchange for up to 3.8 million common shares of TransAtlantic in accordance with an Arrangement Agreement with Stream.
Per the Arrangement Agreement, 0.04812 of a common share of TransAtlantic was issued at closing for each Stream common share and an additional 0.00845 of a common share of TransAtlantic will be issued for each Stream common share if certain amendments to Stream's Albanian license agreements are received on or before August 18, 2015. In connection with the closing yesterday, TransAtlantic issued approximately 3.2 million common shares.