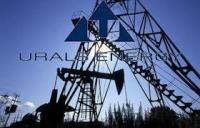 Urals Energy PCL provides an operations update:
ArticNeft
The workover programme continues with well #546 showing a 30% increase in flow rate to 79 bbl/d. Wells #547 and #548 have been closed down temporarily to allow for changes to the pumps so as to seek to optimise the production rates.
Petrosakh refinery
As announced on 30 January 2015, the refinery is being operated on a manual basis until the installation of new control equipment is completed which is anticipated to be completed in May 2015. In the meantime, the refinery is operating at full capacity and the product mix achieved has been favorable with an increase in diesel (30% instead of 20%) at the expense of fuel oil (30% as compared with 38% previously), while kerosine and gasoline remain broadly unchanged.