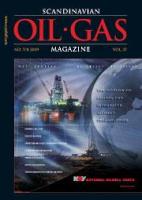 Clunkers for Environment
Late each summer, the oil and gas industry gathers in either Stavanger or Aberdeen to exchange ideas and strengthen networks. The North Sea oil province is multinational – both in the political and industrial sense – and co-operation for success has always been a predominant method of doing business.
This year, it's Aberdeen, with the Society of Petroleum Engineers' Offshore Europe (OE) conference drawing participants from across Europe and around the world. The mood may be subdued, with the ongoing economic woes hanging over our heads, but there have been some indications that positive change is on its way.
One bright spot for the industry is the price of oil. Up from the low $40s in March, we're now seeing prices in the $70 per barrel range. Those who attended the plenary session at OE two years ago may recall that a predominant topic of the day was that at $70 per barrel, oil prices would certainly be on the rise. Judging from the rebound thus far, higher oil prices certainly seem to be part of our future.
But it's not just the often volatile price of oil that determines long-term success. Decision makers, whether from industry or government, need to keep a long-standing goal in sight.
The oil and gas industry can only achieve success when long-terms commitments are made and met. On industry's side, it's often financing that determines fulfilment of such commitments. Governments, too, must often provide continuity over multiple administrations in order to ensure that industry is able to meet its commitments.
Across the Atlantic, there's one initiative in particular that should give us food for thought.
In the US, the Cash for Clunkers programme – officially known as the Car Allowance Rebate System (CARS) – has a two-fold purpose: to help stimulate the economy by boosting new auto sales and to get older gas-guzzlers off the roads. So far a success, some project that as many as 750,000 clunkers will be taken off the road by the time funding dries up.
The programme benefits industry and consumers, but perhaps most important, it means more fuel-efficient, lower-emission autos on the road. A win-win-win programme.
The theme of this year's OE, Energy at a Crossroads: Making Choices, implies that decisions must be made – decisions that will have long-reaching consequences for the industry. The challenge is to make the decisions that will move the oil and gas industry forward.
Perhaps the Cash for Clunkers programme can serve as inspiration for industry-government co-operation and decision-making for the North Sea. Obviously, governments can't buy aging infrastructure. But the lesson best learnt is that incentive-based programmes that encourage new technologies will go much further in ensuring energy security than trying to tax unwanted practices out of existence. That is, more carrot and less stick.
We should acknowledge that governments have provided support for development of technologies to optimise recovery and ensure safety – as well as programmes to encourage exploration and development. Perhaps the next logic step is to think outside the box, with programmes that encourage technology while providing additional incentives for additional benefits such as lowered emissions or improved recovery.
One final thought on Cash for Clunkers. The programme implicitly acknowledges that fossil fuels remain a significant source of energy, especially when it comes to transportation. Eventually, this may not be the case. But for the present, incentives towards fuel efficiency and reduced emissions go a long way toward meeting environmental goals.