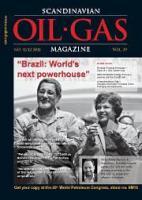 Security in the Mix
2011 has seen more than it's share of turmoil. While turmoil is always with us, this year's crises have had particularly strong influences on energy matters.
Upheaval in North Africa and the Middle East not only interrupted supply but also brought home just how vulnerable the supply network can be. The result for the North Sea was a market reaction that has seen Brent pushing towards nearly $130 per barrel at times during the year.
The nuclear energy industry took a hit that was fuelled by an earthquake and tsunami in Japan. The Fukushima Daiichi nuclear disaster that began March, with continuing concerns, resulted in a marked slowdown of plans for new reactors and – for some governments – an acceleration of plans to shut down aging nuclear facilities.
And that's only two major, negative influences. On the plus side, the global supply of gas – as a result of technological advances making "unconventional gas" possible – has had its effect on the market. In the US, for example, unconventional gas resources have made a big dent in the need to imports.
So in 2011 we've seen much that has led to governments focusing on efforts to ensure energy security. As we were preparing to go to press, news of a Statoil-Centrica deal has really brought the energy security message home.
Centrica has agreed to purchase a supply of 50 billion cubic metres (bcm) of gas over 10 years. The contract begins in 2015, and expected to supply the annual demand for 3.5 British homes. With Britain currently importing around 50 percent of its gas requirements (including gas from the giant Ormen Lange field), the announcement underlines the strategic importance of the Norwegian relationship to UK energy security.
The contract alone would be big news, but there was more.
Centrica also announced it had reached agreement with Statoil to acquire a package of producing and development oil and gas assets – with a USD 1.5 billion price tag – in the Norwegian sector of the North Sea. Moreover, an additional payment of up to USD 100 million will be contingent on future production performance of the Kvitebjørn field.
The transaction increases Centrica's production by 34,000 barrels (oil equivalent) per day (12 million boe per annum), an increase of around 25 percent, strengthening the company's energy hedge and extending its production profile – and it builds on Centrica's growing position in Norway.
So an important deal all around.
But what's even more telling as to the international significance of such a deal is the venue for the agreement signature ceremony. Centrica's chief executive officer Sam Laidlaw and Statoil's president and CEO Helge Lund signed the gas sales agreement at 10 Downing Street in London, with UK Prime Minister David Cameron and the Norwegian Ambassador to the UK, Kim Traavik, looking on.
Prime Minister David Cameron praised the deal, emphasising energy security: "I warmly welcome this announcement, which underlines the strength and depth of the partnership that the UK and Norway enjoy. Gas plays a central role in powering our economy, and will continue to do so for decades to come. Today's agreement will help to ensure the continued security and competitiveness of gas supplies to Britain, from a trusted and reliable neighbour."
Statoil's Helge Lund focused on the long-term mutual benefits: "The agreement demonstrates that natural gas is set to play an important role in the UK's long-term energy mix. Natural gas has all the features needed for the UK to reach its long-term energy policy goals of affordability, security of supply and CO2 emissions reduction."
So gas is taking a central role in the energy security mix. Indeed, it truly is becoming a golden age for gas.