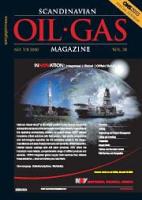 Energy for More
Welcome to this year's special ONS edition of Scandinavian Oil-Gas Magazine. To enhance your ONS experience, we've been busy working to bring you the latest insight from prominent individuals – from industry leaders to the authorities – who are working hard to making a difference in activities in the North Sea.
Foremost on everyone's mind has been the blown Macondo well and Deepwater Horizon disaster – a topic brought up by everyone we talked with this summer. So we've taken a look at how the lessons that are being learned in the GoM have already led to US reforms that echo Norway's established safety procedures – as well as additional US safety recommendations that are under study by Norway's Petroleum Safety Authority.
To start, we spoke with Torstein Sanness, Managing Director of Ludin Norway. Mr. Sanness' extensive experience in offshore Norway makes for fascinating reading, especially considering how he's applied his accumulated insight to make his company a success story on the NCS.
Following on the heals of FMC Technologies win of the Norwegian Petroleum Directorate's Improved Oil Recovery (IOR) Award, we met with Tore Halvorsen, FMC's Senior Vice President, Global Subsea Production Systems, who talked about IOR, subsea developments and how he expects the subsea industry to develop in the future.
For Spectrum ASA, the current focus is growth, and CEO David Rowlands, tells us about his company's efforts to build its seismic data library and nurture its Multi-Client business.
Petrobras E&P director Guilherme Estrella is a geologist – which has come in handy, considering Brazil's pre-salt discoveries. Read how – geologically speaking – a trend similar to recent Brazilian developments could play out in West Africa.
When it comes to the authorities, we started at the top – an interview with Terje Riis-Johansen, Norwegian Minister of Petroleum and Energy. On the list of topics he discusses are renewables, the Macondo spill in the GoM and his take on how the Norwegian oil and gas industry is fairing.
We've also talked to the leadership of the Committee for Energy and the Environment at the Norwegian Parliament – the Chair, Erling Sande of the Centre Party, and first deputy Chair, Siri A. Meling of the Conservative Party. Although they come from very different political backgrounds, and each has a unique perspective, both appreciate and support industry efforts to create value.
The Norwegian Government's commitment to support research and development of oil and gas technology is well known. Demo2000 – one of the large programmes within the Research Council of Norway – helps companies take technology from the prototype phase to the field. We met with Programme Director Morten Wiencke, who explained the funding process, emphasising the success of this programme lies in its support of the authorities and industry alike.
And that's only a start. We have pipelines and subsea development, drilling, licensing rounds – both in Norway and South Asia – and financial analysis, carbon issues and deepwater solutions. Add to that CSS and renewables as well a variety of technological developments, and you have a great supplement to your ONS experience.
Speaking of ONS, don't forget to check out our preview of the even – even if you can't attend, you should find something of interest.
So be sure to have a great show. We're looking forward to seeing you there. Be sure to visit us in Hall J, 1061!