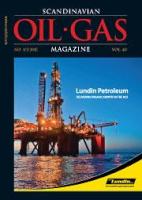 Confidence Boom
Things are looking up on the Norwegian Continental Shelf. Last year's mammoth find in one of the NCS's most mature areas – in addition to the Skrugard discovery in the Barents Sea and a number of smaller finds across the NCS – have led to a level of excitement that some say we haven't seen since the 1980s.
Statoil ASA , together with partners Petoro AS, Det norske oljeselskap ASA and Lundin Norway AS now forecast that the giant Johan Sverdrup field (née Aldous/Avaldsnes) will come online in late 2017, and is expected to produce as much as 600,000 barrels per day. So for this one field alone, it's a safe bet that there will be quite a lot of work to do, just to get things started, over the next 5-plus years.
While Norway has the newest large finds and the greatest potential for additional discoveries, if we take the North Sea as a whole, the UK sector has seen a rise in activity in, for example, the West of Shetland region, over the last few years.
In Norway's more developed areas ("more developed" sounds better than "mature", considering 2011's discoveries), we also see Statoil's Fast-Track programme moving into high gear to both increase recovery from marginal fields and to make the best use of existing infrastructure.
Even before the 2011 boom, we've seen increasing interest in developed acreage. Last year's Awards in Predefined Areas (APA 2011) resulted in offers for 60 licenses – an increase of 10 licenses over the 2010 offer. And nominations for blocks in the 22nd Licensing Round, while in total are slightly down from the 21st Round, show a growing interest in The Barents Sea.
Barents Sea interest is not surprising, considering Statoil's recent increase of recoverable gas at the Snøvhit field by an additional 20 billion cubic metres.
But conditions the Barents Sea and West of Shetland are extreme, where nature poses wind, wave and, not least, temperature challenges that must be overcome. So it's not just business as usual – technology development will be a big part of the production scenario. And technology is key to increasing recovery from aging and marginal fields.
Technology doesn't happen on its own. The NCS needs expertise to make that happen. So an additional challenge to overcome is educating enough engineers to maintain a steady flow of new technological advances. This applies both to oil companies and service companies.
So not only do we start 2012 with an improved out look concerning the possibility to book new reserves on the NCS, we see a better outlook when it comes to financial matters as well. This year's investment in development will overtake last year's, which was greater than 2010.
As we progress into 2012, more than fifty exploration wells are planned. While not a record number, we have see year-over-year growth since the credit crunch. Moreover, the Norwegian Petroleum Directorate has booked new seismic acquisition for the Jan Mayen area, in the south-eastern Barents Sea, as well as in the Nordland IV and V areas this coming summer. Things are moving in the right direction.
Taken altogether, the increased confidence and excitement has been reflected in new contracts, new mergers and companies renewing themselves. Although it will take time to bear fruit, this excitement may prove inspirational to today's youth as they select their future career paths.
The industry has weathered the economic challenges posed by the credit crunch. So far, the Euro Crisis hasn't stung too hard. Hopefully, the industry can successfully withstand a possible brain-power crunch.