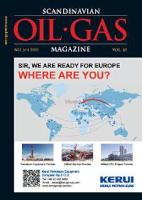 Belt Tightening
You don't have to look back too far – not so much more than a year – to see a time when the biggest concern in the industry was whether there would be enough engineers to work with present and future projects. A major worry at the time was that there might be a crisis of competence, and competition for engineers was fierce.
But those heady days, buoyed by high oil prices, are no longer with us. Earlier in the year Brent was hovering around $50 per barrel, although it has now edged up to nearly $60. And projections for the near-term are anyone's guess.
Globally, economic growth has slowed, which, in turn, has slowed the growth in demand. Fields in North Africa and the Middle East that were offline due to war and political turmoil are again producing.
Moreover, in a very real sense, the industry's success in increasing oil recovery is a cause. Development of new technologies to extract what was once considered impossible, or at the every least "unconventional", oil and gas has meant that in markets such as the US, domestic production has risen and imports declined.
We've been hearing for some time now that the age of "easy oil" is over. Technology development has made both conventional unconventional sources more accessible – and unconventional sources have become more conventional – but the overall cost of doing business has risen.
A dilemma for the industry is that while oil prices among the various markets are quite close, the cost of extraction covers a broad range. In the North Sea, to slow or stop production is not economically feasible – we can't just turn off the spigot, so to speak – so oil price dips hit especially hard. It's not possible to sit back and wait for higher prices.
Technological developments hold the promise of helping to mitigate the effect of current oil prices. Working smarter to increase employee productivity and bring down operational costs will do much to save jobs. We've already seen a slowdown in activities, with new developments stalled on the drawing board. On the brighter side, contracts are being signed and work continues with many developments are already under way.
As we prepared to go to press, there's been much talk of additional layoffs of engineers. In the popular media, such layoffs tend to be the fuel for speculation about impending end of the North Sea's oil and gas industry.
One big problem with these media reports is how they influence students who are in the process of selecting their course of study. Why work towards a career in oil and gas when the end is just around the corner?
We've seen warnings about moving too quickly towards downsizing the workforce. And admittedly, the industry has been moving in this direction with caution. There's a definite, noticeable "wait and see" point of view – although it's possible to detect an underlying optimism about the future.
One thing we can be sure of – if the cycles of the future follow what we've seen in the past – is that prices will rise and fall based on the push and pull of supply and demand.
Likewise, the need for competent engineers and highly skilled labour will remain, so we must be sure that the young people understand and appreciate the opportunities that will be available as they enter the job market.
The current situation is far better than the "credit crunch" of just a few short years ago. Where the industry stands right now, caution is wise in the short term, but thinking ahead is important. The long-term consequences of over reaction to current conditions must not be forgotten. At the very least, the industry needs to avoid a future "competence crunch".