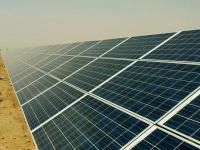 REC will present its high-quality product portfolio at PV EXPO in Tokyo from February 26-28, 2014 at booth E36-18. Executives and regional representatives will be on hand at Japan's largest solar exhibition, to discuss their insights and expectations on the important Japanese market.
REC will also be showcasing a bi-facial solar panel concept study. By utilizing the diffuse and reflected light at the rear side of a bi-facial solar panel, the power output can be increased compared to a conventional mono facial solar panel. "Bi-facial solar panels are interesting in combination with highly reflective roof membranes; they also feature various design and application options, such as transparent ceilings or vertical curtain walls," explains Cemil Seber, Director of Product Marketing & Global Expansion, REC.
According to REC, Japan is one of the key markets for the company, where high-quality products are greatly appreciated. "For 2014, we expect around 25% of REC solar panels to be shipped to Japan. And we see significant further growth potential, especially in the commercial segment," affirms Go Sekiguchi, Representative Director for REC in Japan.