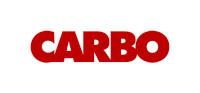 CARBO Ceramics Inc. announced the successful application of two of its innovative proppant technologies, KRYPTOSPHERE® HD and SCALEGUARD®, for a major E&P operator in the Gulf of Mexico's Lower Tertiary trend, marking the largest and deepest job for these proprietary technologies to date.
KRYPTOSPHERE HD, an ultra-high conductivity proppant technology for deep wells, is engineered to withstand high closure stresses and extreme cyclic loading conditions, for the life of the well. This technology provides higher production and estimated ultimate recovery (EUR), maximizing the operator's return on investment.
SCALEGUARD is the first production enhancement technology in which scale inhibiting chemicals are infused into a ceramic proppant. This technology provides a controlled release of the scale inhibitor, resulting in long term protection against the formation of common oilfield scales. SCALEGUARD is designed to safeguard the entire production network – from the fracture through the wellbore to the subsea/surface processing equipment – without compromising fracture conductivity, thereby protecting the operator's entire asset. In this well, KRYPTOSPHERE HD was the base proppant for SCALEGUARD.