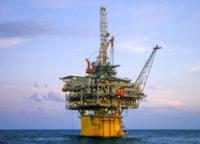 Freeport-McMoRan Inc. announced additional actions in response to market conditions, including further revisions to its oil and gas capital spending plans, additional curtailments in copper and molybdenum production and the suspension of its common stock dividend.
Oil & Gas Review. As previously reported on August 5, 2015, Freeport-McMoRan Oil & Gas (FM O&G) is deferring investments in several long-term projects in response to oil and gas market conditions. Following an ongoing review, capital expenditures for 2016 and 2017 have been reduced further from $2.0 billion per year in 2016 and 2017 to $1.8 billion in 2016 and $1.2 billion in 2017, including idle rig costs.
The revised plans, together with initiatives to obtain third party financing or other strategic alternatives, will be pursued with the goal of achieving funding for oil and gas capital spending within its cash flows and resources.