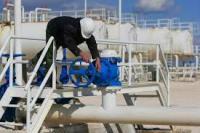 Gulfsands Petroleum provide confirmation of the execution of a sale and purchase agreement for the disposal of the Company's US Gulf of Mexico interests and the following corporate update.
Sale of US Gulf of Mexico Interests
The sale of the Group's wholly owned subsidiary GP USA, including its own subsidiary Darcy Energy LLC, is to be treated as a Substantial Transaction for the purpose of Rule 12 of the AIM Rules and accordingly the Company provides the following information on the Transaction.
The parties to the Transaction include the Company, Gulfsands Petroleum Limited ("GPL"), the Group's wholly owned subsidiary and owner of GP USA and Hillcrest.