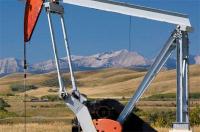 Long Run Exploration Ltd. says that William Tang Kong, Vice President, Corporate Development, will be leaving the company for personal reasons.
Mr. Tang Kong was a part of the initial recapitalization of Galleon Energy in August 2011 and has played an important role in the success of the Company to date.
We appreciate the work he has done and wish him well in his future endeavors.