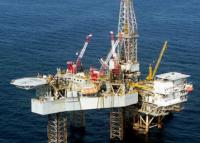 W&T Offshore, Inc. has entered into an agreement with Callon Petroleum Operating Company (Callon) to acquire substantially all of Callon's exploration and production properties in the Gulf of Mexico. The transaction includes a 15% working interest in the Medusa field (deepwater Mississippi Canyon blocks 538 and 582), a 10% membership interest in Medusa Spar LLC (which owns a 75% interest in the Medusa field's production facilities) and various interests in 12 non-operated Gulf of Mexico fields.
The purchase price is $100 million (subject to customary post-effective date adjustments) and the assumption of $6.4 million of future asset retirement obligations. The effective date is July 1, 2013, and the transaction is expected to close on or about November 30, 2013. The acquisition will be funded from W&T's available cash on hand and revolving credit facility.
Total net proved reserves to be acquired are 2.4 million barrels of oil equivalent, all of which are classified as proved developed reserves; probable reserves of 2.3 million barrels of oil equivalent; and possible reserves of 2 million barrels of oil equivalent.