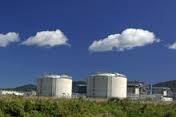 Gran Tierra Energy Inc. has entered into an agreement with PetroGranada Limited to acquire all of the issued and outstanding shares of PetroGranada Colombia Limited.
Subject to approval by the Agencía Nacíonal de Hidrocarburos of Colombia, PGC holds a full 50% undivided working interest in the exploration and production contract for the Putumayo-7 block, in the Putumayo Basin of Colombia.
Consideration for the Acquisition is $19 million, subject to customary adjustments, to be paid on the closing of the Acquisition.