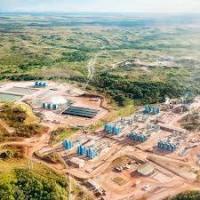 Pacific Rubiales Energy Corp. announced that members of its Executive Committee met on April 22 with members of Ecopetrol, S.A. (Ecopetrol) Business Committee to review the current status of the Pilot Project employing the STAR Technology in the Quifa Block.
As a result of the meeting, the top management of both companies asked that the technical teams complete an exchange of all the available technical information, and that a joint report be prepared.
Pacific Rubiales and Ecopetrol expect that the report will be presented to the senior management of both companies, within the next 30 to 45 days.