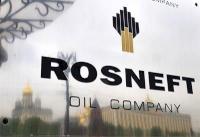 Rosneft and PDVSA has signed Heads of Agreement to establish a joint venture for implementation of the large-scale project for production, treatment and sale of natural gas at the offshore fields Patao, Mejillones and potentially Rio Caribe in Venezuela.
The Heads of Agreement is concluded in elaboration of the Memorandum on the joint projects development that was signed by the parties in June 2015 at the St-Petersburg International Economics Forum.
As per the agreement, the parties shall each have 50% equity share in the joint venture. Rosneft shall be the project operator.