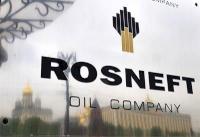 Rosneft, as part of a PetroMiranda JV including PDVSA and Gazprom Neft, has drilled an unprecedented horizontal well GG1-14 at the Junin-6 block. The well is unique for the shallow depth, only 1,140 feet or about 347 meters, of the reservoir interval and the length of horizontal section 4,920 feet or 1,500 meters. The total length of the well is 6,059 feet (some 1,847 meters).
The increasing of technological implementation in field development is a top priority for Rosneft's long-term development strategy in the upstream area, which allows maintaining cost-efficient production at brownfields, and increasing production at greenfields.
Never before have such wells been drilled in Venezuela using conventional vertical drilling units. The GG1-14 is also unique for its precise well placement in productive interval executed with continuous control of trajectory. Complex directional work was performed to build up an angle with simultaneous azimuthal turn of well direction in the limited boundaries of the reservoir interval, thus solving the challenging task of strict following of geological targets, which is often a problem on such wells. This result was achieved due to the use of an advanced rotary steerable system (RSS), which had been introduced at the Junin-6 block with the support from Rosneft specialists.