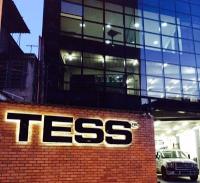 The Norwegian supplier of hose solutions TESS has established a new service center in Niteroi, just outside the city of Rio de Janeiro in Brazil. This is the second establishment in Brazil since the aquisition of BIC Borracha in Macae in 2011.
The new service center, TESS Rio, will primarily concentrate on service points for the offshore industry and the local shipbuilding market. Following the traditional TESS philosophy "Follow your customers" TESS Rio aims to serve the customer base that is familiar from earlier, both from the North Sea and on the Norwegian continental shelf in general.
Same standard no matter where
With its own offshore friendly establishment in Niteroi TESS will be even more capable to serve those customers who need the same products and services in Brazil as they are used to in Northern Europe and on the Norwegian shelf. The goal is to make customers recognize the quality standard in TESS, no matter where. Many of the companies that are well known to TESS from the Norwegian continental shelf are present in Rio de Janeiro, more specifically Niteroi.