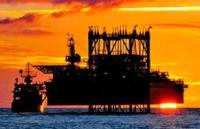 Murray & Roberts owned engineering and project services company Clough Limited (Clough) announced the acquisition of Enercore Projects Limited (Enercore), a privately owned engineering services company headquartered in Calgary, Canada.
Enercore specialises in the provision of Engineering, Procurement and Construction Management (EPCM) services to the Canadian oil and gas sector. Established in 2006, the group employ 70 engineering and technical personnel, and operate in the Canadian conventional oil and gas and oil sands sectors.
The acquisition is valued at approximately C$10 million and will see the new group co-branded "Clough Enercore," and established as Clough's Canadian Engineering, Procurement and Construction (EPC) project delivery arm.