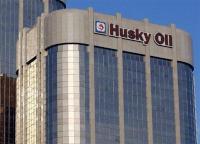 Husky Energy is prudently advancing its resilient thermal production portfolio as its fully integrated Downstream business captures incremental profits from the wellhead through to the refinery rack.
'In 2010 we set out our balanced growth strategy, which included the decision to remain an integrated company with a diverse portfolio of low sustaining capital projects,' said CEO Asim Ghosh. 'Thermal developments have long production lifespans, low sustaining capital costs and are supported by Husky's Downstream assets, strengthening the Company's resiliency in a low oil price environment.
'In a lower for longer world, where oil price is being increasingly determined by the strength in supply, these lower sustaining capital projects become even more strategic,' added Ghosh.