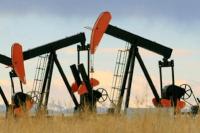 Marksmen Energy Inc. has completed the first closing of its previously announced non-brokered private placement for 1,570,000 common shares (the "Common Shares") of Marksmen at a price of $0.08 per share for aggregate gross proceeds of $125,600 (the "Private Placement"). The final closing is anticipated to take place on or before January 16, 2016.
Marksmen did not pay any commissions in connection with the first closing of the Private Placement.
Completion of the Private Placement is subject to regulatory approval including, but not limited to, the approval of the TSX Venture Exchange Inc. The Common Shares issued are subject to a four month hold period from the date of issuance.