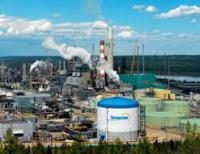 Suncor Energy has successfully closed the previously announced purchase of an additional 10 per cent working interest in the Fort Hills oil sands project from Total E&P Canada Ltd.
The acquisition of the additional working interest presents an opportunity for Suncor to lower its capital cost per barrel and enhance its projected return on the Fort Hills project.
With the completion of the sale, the Fort Hills Energy LP's partners include: Suncor (50.8 per cent interest), Total E&P Canada Ltd. (29.2 per cent interest) and Teck Resources Limited (20.0 per cent interest). Suncor is the developer and operator of the Fort Hills project through an operating services contract.