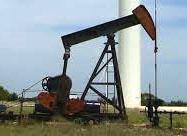 The board of Baron announce that the Company's local subsidiary has confirmed that formal EIA governmental approval documentation allowing it to immediately commence further exploration activities on the Company's 100% owned Block XXI onshore Peru has now been signed in Lima.
This extensive approval process has involved a significant amount of consultation and liaison work both with the Ministry of Energy and Mines and also extensive and detailed consultation with local communities in our Block located in the Piura region of northwest Peru.
Block XXI is a large exploration concession (in excess of 3,000 square kilometres) and has already had a significant amount of exploration work carried out on it over the past 10 years by the Company. In the northern part of Block XXI Baron drilled two exploration wells in 2006 and 2008, both were unsuccessful but indicated the presence of suitable reservoir rocks. In 2012 Fugro acquired in excess of 8,000 kilometres of airborne gravity and magnetic data over the block which gave an indication of several large sub-surface structures. However, to date no seismic data has been acquired on this block.